Squirrel cuckoos feed on large insects such as cicadas, wasps and caterpillars (including those with stinging hairs or spines), and occasionally spiders and small lizards, rarely taking fruit.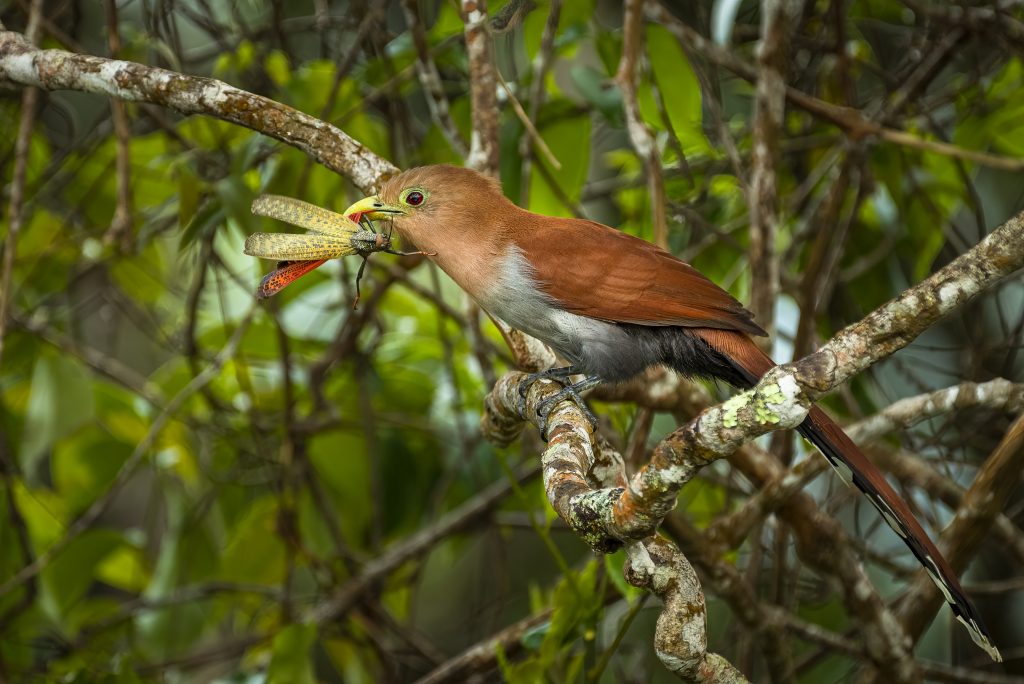 The squirrel cuckoo (Piaya cayana) is a large and active species of cuckoo found in wooded habitats from northwestern Mexico to northern Argentina and Uruguay, and on Trinidad. Some authorities have split off the western Mexican form as the Mexican squirrel-cuckoo (Piaya mexicana).
Please bookmark us now press ctrl+d and visit again soon for more fascinating nature images!