Strange looking tropical insect, called Wheel bug taking it easy in our garden. Image taken in Altos del Maria, Panama.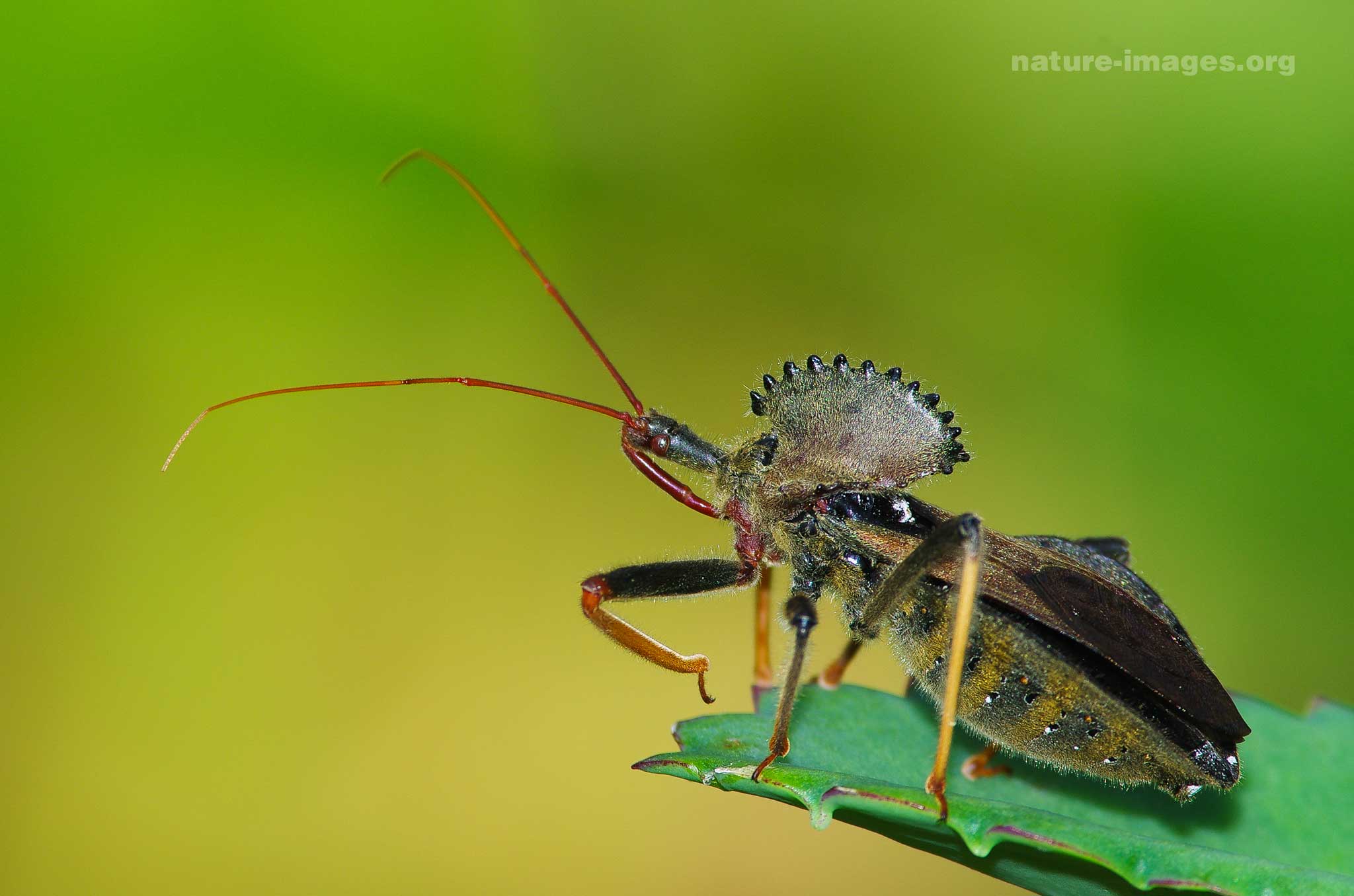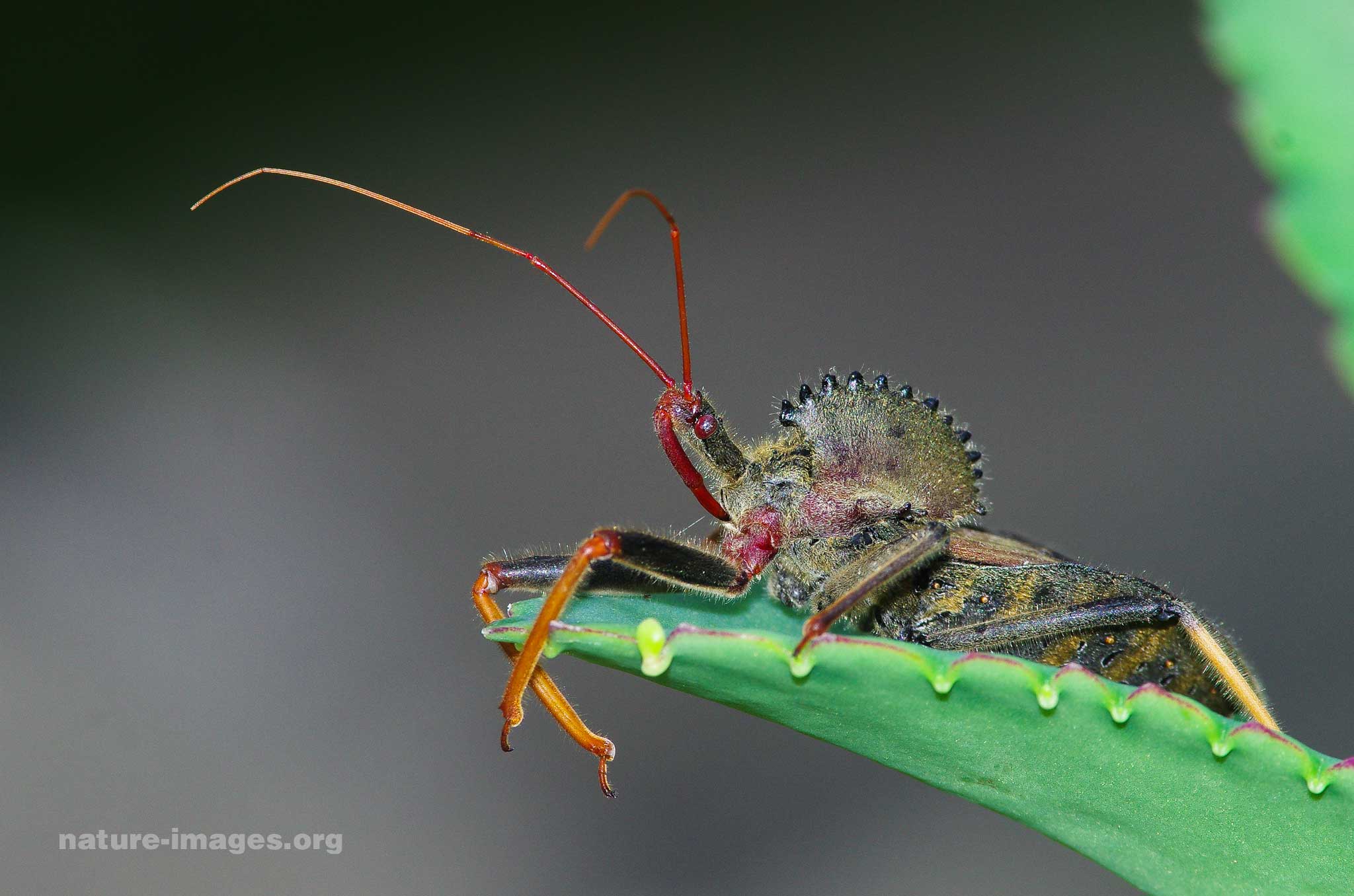 From Wikipedia: The wheel bug (Arilus cristatus) is in the family Reduviidae (literally, "hangnail"), which consists of assassin bugs.The species is one of the largest terrestrial true bugs in North America, reaching up to 1.5 inches (38 mm) in length in their adult stage. A characteristic structure is the wheel-shaped pronotal armor. They are predators upon soft-bodied insects such as caterpillars, Japanese beetles, etc., which they pierce with their beak to inject salivary fluids that dissolve soft tissue. Because most of their prey are pests, wheel bugs are considered as beneficial to the garden as ladybugs. Wheel bugs are common in eastern North America, though they are found as far south as Mexico and Central America.
Please bookmark us now press ctrl+d and visit again soon for more fascinating nature images!