Collared aracaris having dinner. Collared aracaris like many other birds and also mamals love to feed of the Guarumo tree fruits. (BTW this tree is also known to be used in traditional medicine).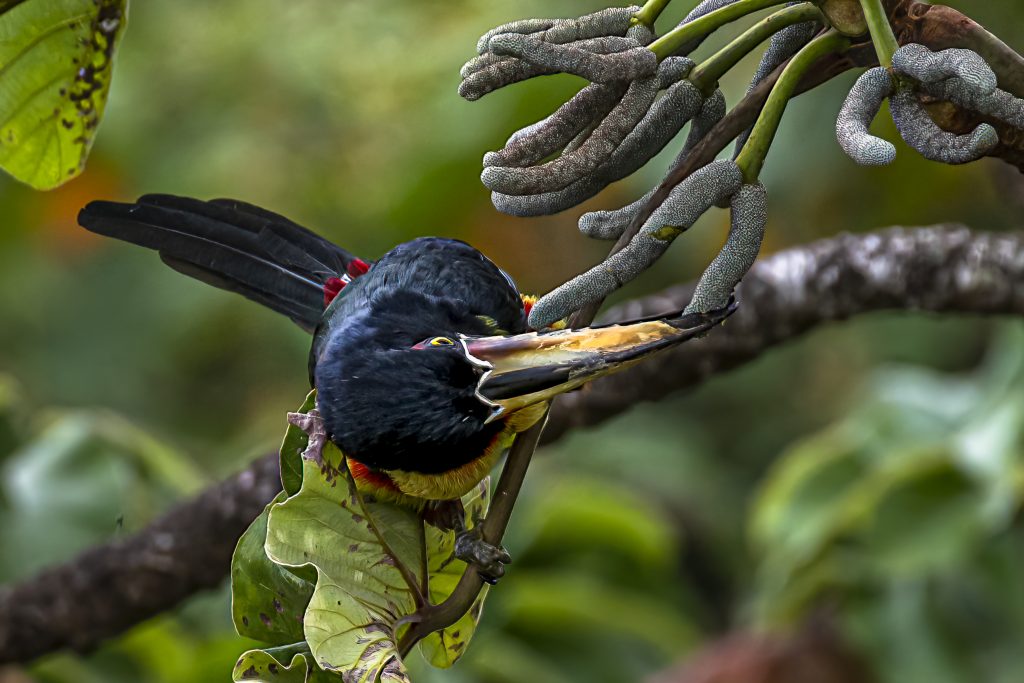 The Collared Aracari is a bird species belonging to the toucan family. They are native to the rainforests of South and Central America, and are known for their colorful feathers and distinct beaks.
Collared Aracaris are small to medium-sized birds, typically measuring between 16 and 19 inches in length. They have black plumage on their backs, wings, and tails, with a yellow chest and a distinctive red collar around their necks. Their beaks are long and curved, and are brightly colored in shades of green, orange, and yellow.
These birds are mainly frugivorous, meaning that they feed on fruit, although they also eat insects, spiders, and small lizards. They are social birds and are often found in small flocks. They nest in tree cavities and both parents share in the incubation of the eggs and care of the young.
Collared Aracaris are not considered to be threatened, although habitat loss and fragmentation can impact their populations. They are popular birds in aviculture and are sometimes kept as pets.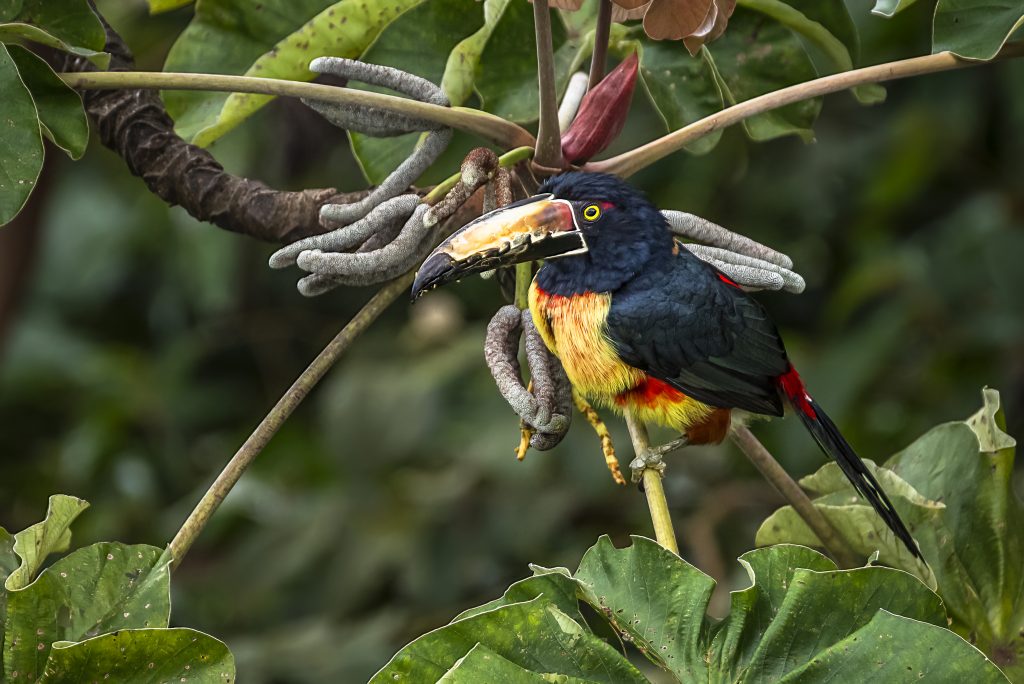 Please bookmark us now press ctrl+d and visit again soon for more fascinating nature images!